"This fabulous tool helped me to do the job

 

5 times faster

 

then with a normal spade...and I was able to plant my 48 bulbs without having to break my back. I now use it almost everyday!"
⭐️⭐️⭐️⭐️⭐️  - Emma.W 

 

 

✅ Verified Buyer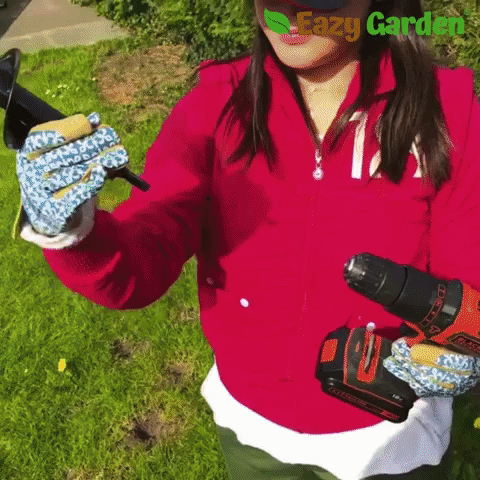 The Great Lawn™ Planting Auger is the ultimate tool for your everyday gardening tasks, and is perfect for planting bulbs, bedding plants and seedlings with ease. Its spiral patented design allows you to effortlessly dig holes into the soil, and take care of your garden easier & faster.
The ingenious tool can also be used for removing weeds and aerating the compost heap!
The Great Lawn™  Planting Auger digs through: 
Compacted Garden Beds

Solid Clay 

Stony Ground 

Fibrous roots (eg. shrubs and palms) 

Coffee Rock 

Shale soil and more.

  
Great Lawn™ Planting Auger

 

PRO

 

saved us hours of work digging holes to plant our tomatoes. Also, serves as a good tool to mix compost soil amendments."
John.M - Farm Owner

 
⭐️⭐️⭐️⭐️⭐️
Specifications:

 
Color: Black. Weight: 270g. Available in 9" (4x22cm) ; 10" (8x25cm) ; 18" (4x45cm) ; 24" (8x60cm) ; Super Set 3-in-1
Package Include: 1
x
Great Lawn™
  Planting Auger
(drill not included).